Becoming a Reiki Practitioner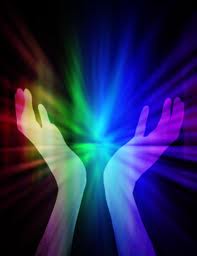 Once you have experienced the joy of receiving regular Reiki therapy, you may also desire to become a certified Reiki practitioner. Especially if you are ill or caring for someone who is, learning to do Reiki will enable you to receive or give a treatment at any time, in any place. Your hands and Reiki will always be with you!
Reiki Level I is the beginning class. There are no prerequisites, although it is helpful for the student to be familiar with energy work to some degree. Reiki Level II can be taken one month or more after taking Level I. It strengthens Reiki energy and includes the use of Reiki symbols and how to do distance healing. Both Reiki I and II include instruction in special Japanese Reiki techniques to enhance treatments.
Advanced Reiki Training (A.R.T.)/Reiki Master/Teacher provides additional Reiki techniques such as crystal healing and aura clearing, plus the use of a Reiki Master symbols. The training will clear and balance your energy system, provide detailed instruction and practice on how to teach others to give Reiki treatments, how to give attunements, and how to set up a professional Reiki practice. There will be lots of hands-on practice to develop your skill and confidence. A.R.T./Master Teacher Training can be taken 6 to12 months or more after completing Reiki II.
Karuna Reiki® is a relatively new Reiki system, developed by William Lee Rand, Reiki Master/Teacher, President of the International Center for Reiki Training (ICRT), and publisher of the Reiki News Magazine. Eight very powerful, new symbols are included which facilitate healing on past, present, future, mental, emotional and physical levels. This 3-day class certifies the student to practice and teach Karuna Reiki®. The student must present proof of certification from Reiki I, II and Master/Teacher training, and have practiced as a Reiki Master/Teacher for a minimum of one year before taking the class.
Following is an outline of material learned in Reiki classes:
Level I Training (one day)

What Reiki Is and How it Works

Usui and Japanese Reiki Techniques

Level II Training (one day)


(Prerequisite: Level I plus 1 month practice)

Learning the Reiki II Symbols

More Japanese Reiki Techniques

A.R.T./Reiki Master (two days)


(Prerequisite: Levels I & II plus 6-12 months practice)

Meditation & Sharing

Master Level Symbols

Using Crystals and Stones

Aura Clearing Technique

How an Attunement Works

Values and Spiritual Orientation

Practice Each Level Attunement

Self Attunements

Healing Attunements

Karuna Reiki® Master (three days)


(Prerequisite: Level III Master/Teacher plus 1 year practice)

Meditation & Sharing

What is Karuna Reiki®?

History and Origin

Spiritual Guidance and Connection

Karuna Reiki® Symbols

Attunement

Self-Development Meditation

Journaling

Practice Treatments and Attunements